Steel tools
Our steel types are made from high-quality tool steel. Steel is a particularly durable and thus economical material.
There are different types of tools:
Steel types

Mould-adapted steel stamp

Forming tools

Round segments
Please do not hesitate to contact us!
Steel types
With steel embossing types, you can label your products with a wide range of character combinations of numbers and letters as well as special characters and logos. Steel types have a longer service life than brass types.
Mould-adapted steel stamps
Mould-adapted steel stamps are exactly adapted to the shape of the plastic material to be embossed.
Steel stamps have a longer service life than brass stamps and are mainly used in the medical industry for syringes or toothbrushes.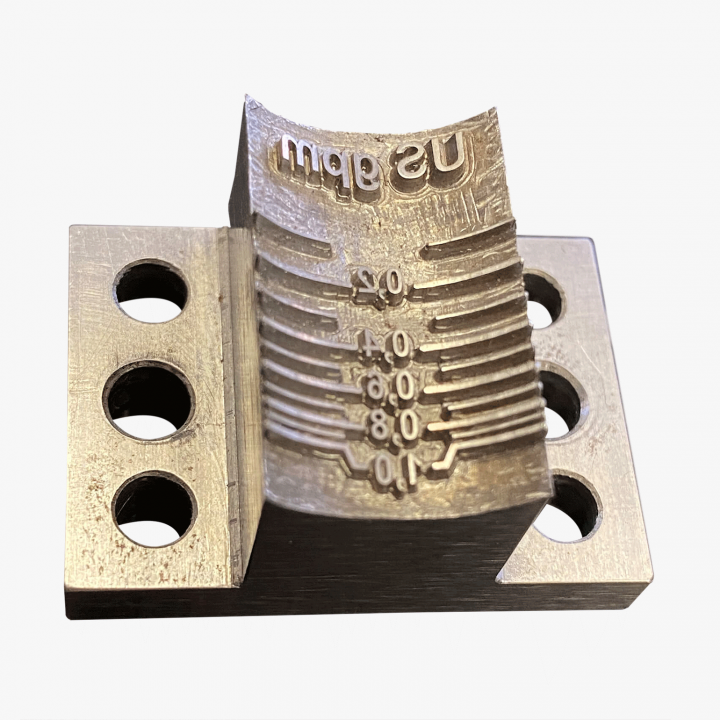 Forming tools
Forming tools are used to form a raised or recessed element in aluminium closures. Screw caps made of aluminium are required for spirits, for example. Similar to relief embossing, a counter-patrix and a steel stencil are required. Embossing is always carried out in a round-against-round process.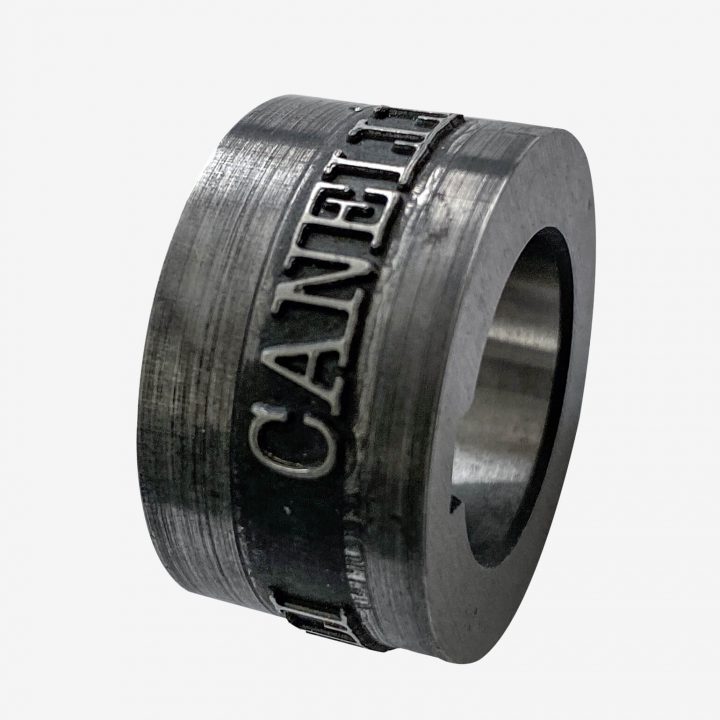 Round segments
Cylinders can be engraved 360° and are used on label machines. Round segments are used in the graphics industry, for example on cosmetic tubes and for screw caps. The process is "round against round." This process allows high speeds, the finest embossing and the precise embossing of large areas. The round segments are screwed onto a heating cylinder, which is permanently installed in the production machine. This process is suitable for papers, boxes, label materials, plastics, screw caps and tubes.