Special applications
We manufacture individual tools with the appropriate materials for various special applications in the food industry or the plastics industry.
POM tools

Mirror welding moulds

Food moulds
Please do not hesitate to contact us!
POM tools
Tools made of polyoxymethylene (POM) are used in the food industry and can be manufactured as flat tools or rollers. The material to be embossed is engraved into the tool. Single-tier, multi-tier and plastic designs are possible.
Food moulds
Moulds are made of aluminium for embossing foods. For example, these special moulds can be used to emboss ice cream with a logo.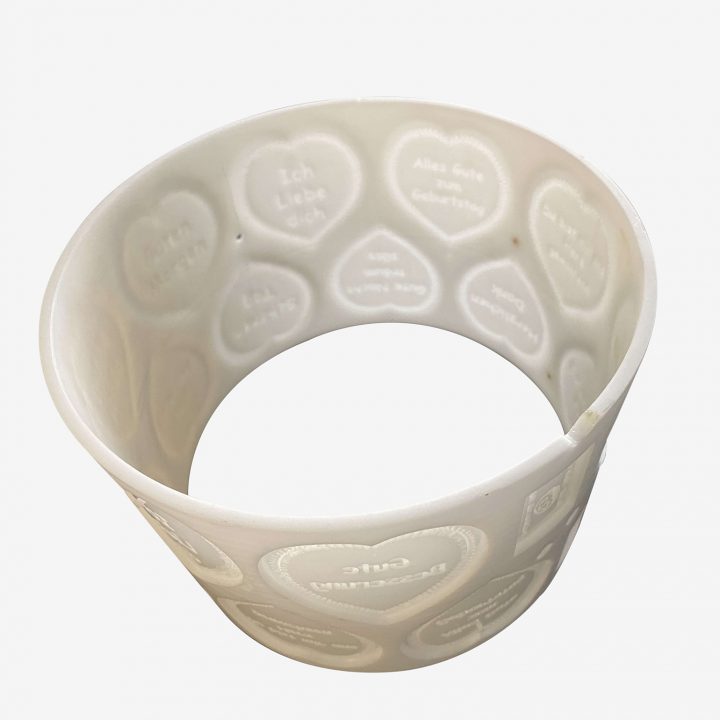 Mirror welding moulds
A mirror welding mould is used to keep very complex workpieces at zero clearance and optimally supported.
Downholders and/or vacuum cups are used to hold the material to be embossed. Mirror welding moulds are a combination of an aluminium housing and a 2K resin casting. Mirror welding moulds are widely used for dishwasher spray arms.